Africa & World
UK daily Covid-19 cases pass 50,000 for first time since January
By BBC
More than 50,000 daily coronavirus cases have been reported in the UK for the first time since mid-January.
There were 51,870 cases recorded – the highest figure since 15 January – and 49 deaths within 28 days of a positive test.
From Monday, lockdown rules will end in England – although some guidance will remain.
Earlier, England's chief medical officer warned hospital admissions could hit "scary numbers".
Prof Chris Whitty said the number of people in hospital with Covid was doubling roughly every three weeks.
The UK is "not out of the woods yet" and people should act with caution as restrictions are eased on Monday, he added.
The highest number of daily cases the UK has recorded so far is 68,053 on 8 January.
Health Secretary Sajid Javid previously warned case numbers could reach 50,000 a day by 19 July, and as high as 100,000 over the summer.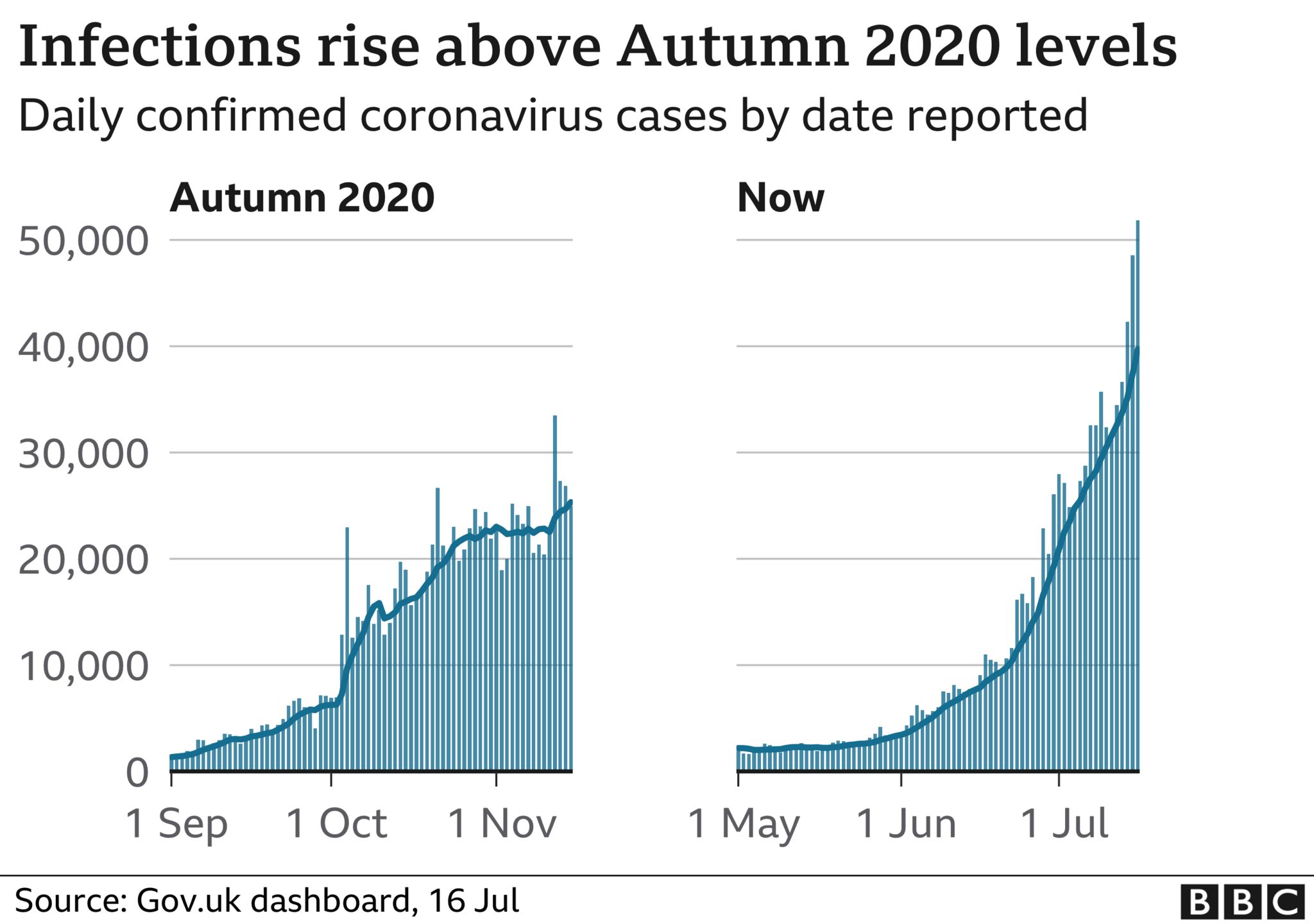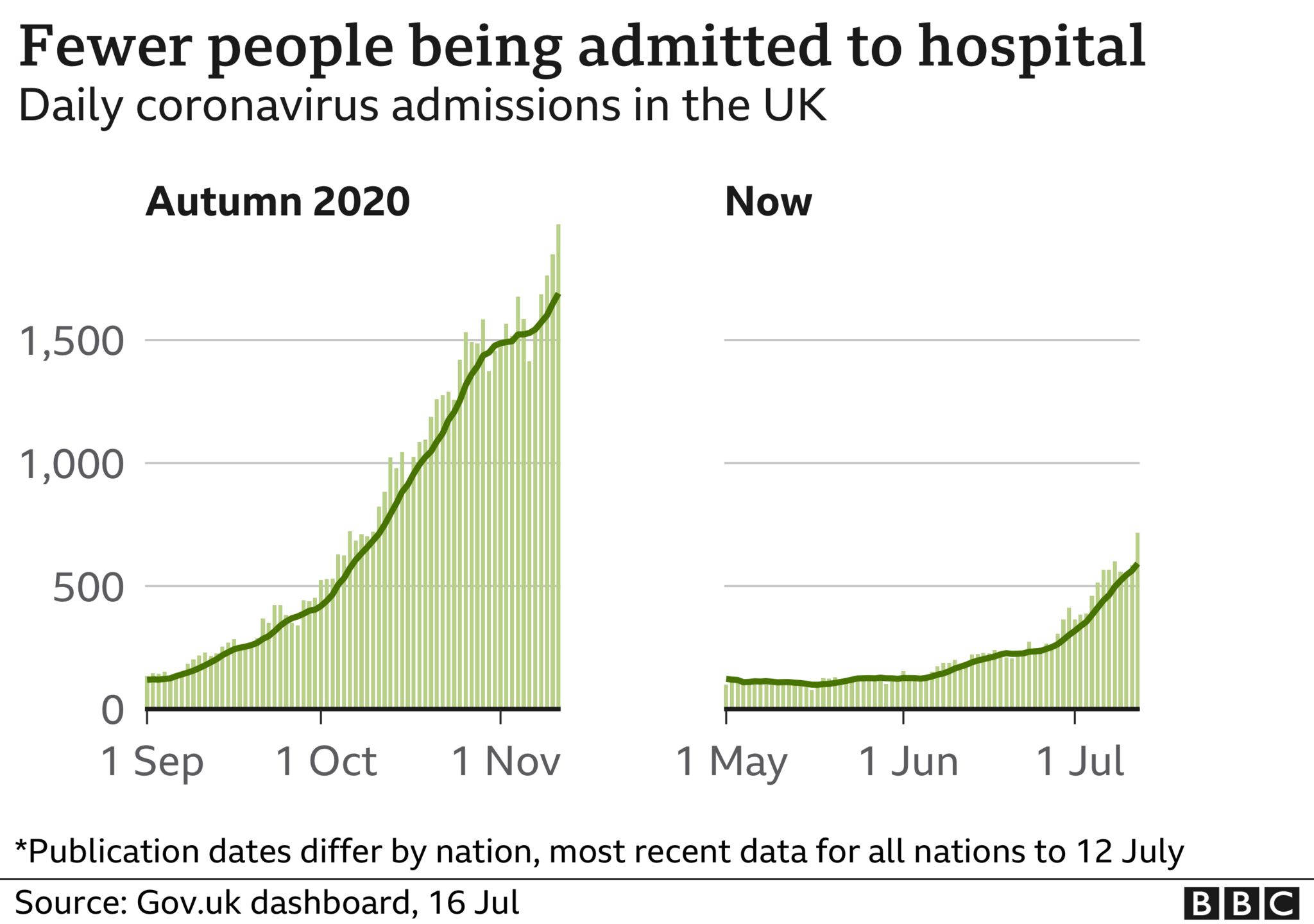 Meanwhile, separate Office for National Statistics data suggests Covid infections have risen again in much of the UK.
Latest figures from swab tests in the community suggest in England one in every 95 people has the virus – up from one in 160 in the previous week.